Party Rental Companies Make The Same Mistakes.
Repeatedly.
Over the last two years, the party rental industry has changed dramatically. The pandemic kept people from gathering, which meant it kept you from serving your customers.
But, luckily, things are starting to get back on track now and we're glad for it. We missed you all, and we're sure you missed your customers - and your business, too!
Now that the world is slowly starting to get back to normal, the party rental scene is waking up once again. People are rejuvenating their businesses and starting from the ground up. It's exciting to see all of this new movement, and we want to set up these entrepreneurs for success in the industry - success that doesn't always come easily.
Here's a hard-to-swallow fact: whether you started your party rental business post-pandemic or you've had it for quite a while, it's very likely that you're falling victim to a common mistake or two. But here's another fact: you are far from alone in doing that.
A Tough Industry
Here's something most bounce house or party tent manufacturers won't tell you, especially not right out of the gate. Are you ready? Here it comes…
Owning a party rental company is hard work. A lot of our competitors like to say it's easy, but it's not. Especially after COVID! They're hurting party rental companies like yours by perpetuating that myth.
Commercial inflatables like bounce houses, inflatable water slides, sealed air frame games, and inflatable obstacle courses, and party tents like frame tents and pole tents are expensive. They're heavy. They can be difficult to clean. They're costly to insure. This isn't "easy money" and there's nothing "turnkey" about it. This business requires dedication and hard work - without those two qualities, your business will undoubtedly end in failure.
If those first two paragraphs didn't scare you off, we can move onto some good news: party rental companies do tend to be fairly, if not highly, profitable. It's not universally true, of course—businesses fail every day, in every industry—but with a good approach, a sensible strategy, and realistic goals, most party rental companies see solid profits and impressive, steady growth within their first one to three years.
Unfortunately, our industry does see quite a few burn-outs as well; party rental companies that spring up but fade away just as quickly. And, more often than not, it's the same mistakes that cause damage each and every time, over and over and over again.
So what are these common mistakes so many party rentals companies succumb to? How can they be avoided? And just how big of a slip-up does it take for these issues to damage, if not ruin, a party rental company? Let's take a look at the 15 most common mistakes party rental companies make and find out!
1. Don't Undervalue the Paperwork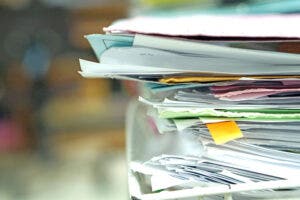 All too often, aspiring entrepreneurs assume "small business" means "skip the stuff that bigger companies do." They see things like business plans, inventory spreadsheets, and customer databases as superfluous. I mean, I'm operating out of my garage. Why do I need to do all of this fancy paperwork?
But you do need all of that fancy paperwork. It provides invaluable information and data that your business cannot and, frankly, will not survive without. You'll stay organized. Your customers will be better served. If you need to take out a small business loan, the paperwork will help to facilitate that. Not to mention that it's just all-around more professional.
Before you consider buying a bounce house or party tent, you first need to invest time in creating a business plan. As soon as you get your company moving, create a few spreadsheets (Google Docs has a great tool called Sheets for doing this) and use them to track customers, inventory, and other relevant details. This paperwork might seem like a drag, but a few months down the line you'll appreciate the daily value you get from having it.
2. Prioritize Safety
Ensuring the safety of your customers and their event guests should be your highest priority. It should define everything you do as a party rental company. The primary reason to prioritize safety is obvious: it's the right thing to do.
Injuries will harm your business as well. Accidents and injuries can result in lawsuits - lawsuits that will end in a particularly unfavorable way should lawyers prove there were steps you could have and should have taken to avoid catastrophe.
Negative reviews can decimate a small business, too. A one-star review with the subject line "my kid was hurt in this guy's bounce house!" is all it takes to damage your business and steer potential customers towards your competitors. Make safety a priority and never phone it in.
3. Get Liability Insurance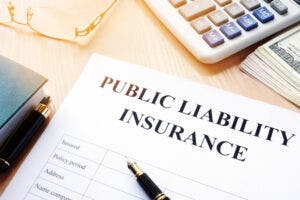 Speaking of accidents, face the fact that at some point, someone will likely get injured—hopefully not seriously—using your party rental equipment. It's inevitable. And, when that does happen, liability insurance can mean the difference between your business staying afloat or not … or you being held personally liable for tens of thousands of dollars, if not more.
Liability insurance is mandatory for party rental companies in some cities, counties, and states. Your business won't legally be allowed to operate without it in such places. But, regardless, it's something you don't want to operate without. Many potential customers will consider you more trustworthy if you present proof of insurance, too.
4. Clean Your Commercial Inflatables and Party Tents
This one is pretty simple: you absolutely must clean your commercial inflatables and party tents after each and every use. We've written guides on how to clean a bounce house, how to clean an inflatable water slide, and how to remove mildew and mold from a bounce house.
No one wants to have that reputation of being a scummy company with dirty equipment, and you don't want to get children sick, either.
5. Enlist the Help of Family and Friends
You cannot set up most party tents by yourself, and bounce houses weigh a lot. We're talking hundreds of pounds per unit. You're going to need help on all of the physical elements of this work.
Of course, getting help from others doesn't have to stop with setup. Perhaps you know someone with website design experience. Or an aspiring writer who'd love to take on your blog. Or maybe your significant other is good at keeping books and managing spreadsheets. Get people involved in as many facets of your business as they'd be willing to collaborate on and never be afraid to ask for help.
6. Network as Much as Possible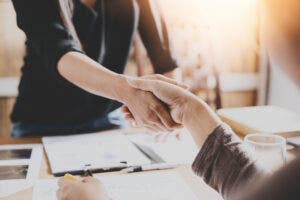 To be successful in nearly any industry, who you know is as important as what you sell (or in our case, what you rent). Networking is an incredibly important element of successfully running a business in this space, and for lots of good reasons.
When your competitors are overbooked, who will they refer their business to? When a catering company is looking to recommend great wedding tents to their client, who will they mention? What if an entertainer is booking a big birthday party gig ... wouldn't it be nice if they mentioned your bounce house rentals
Take the time to reach out to party planners, event planners, and other businesses within the local service industry. Get to know people. Recommend their services to your customers. Don't make the all-too-common mistake of assuming your business can thrive on its own. In most cases, it can't and it won't.
7. Offer Lots of Variety to Your Customers
Your customer is booking a party. They need a party tent and a bounce house slide combo unit, both of which your company can provide. But what about everything else your customer needs? Why are you not offering that stuff, too?
Folding tables, folding chairs, dance floors, lighting systems, PA systems, concessions/ food and beverages, carnival games, prizes, folding bars, event staging…there are a lot of products your customers want and need. If they can get all of that through a single vendor, rather than three or four separate companies, that's the option they're most likely to take.
Take the time to ask customers what sorts of rental equipment they're looking for, and if you don't offer it, ask yourself why not. You'll see trends emerge that point toward big popular items, like bounce houses and party tents, but also toward those smaller items, like dunk tanks, popcorn machines, and birthday balloons. Having those items in your garage or warehouse allows you to fulfill more of a customer's needs in one sitting. You won't rent them out with every event, but you'll certainly see them supplementing your rentals often.
8. Don't Pick the Wrong Bounce Houses or Party Tents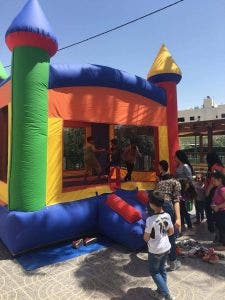 Speaking of equipment, here's another common mistake people make: they get the wrong bounce houses or party tents, or they end up buying more or less than what they need. That goes for all of that additional equipment we mentioned a moment ago, too.
Your early bounce houses, inflatable water slides, and other commercial inflatables should appeal to as many potential customers as possible. You'll want to focus on gender neutral options that work for boys' and girls' events. Avoid licensed products, too. Not only are these more expensive (the manufacturers need to pay exorbitant licensing fees for intellectual property rights), but they have limited usability. That Batman bounce house isn't going to get rented out as often as a more generic and equally-fun rainbow bouncer would.
Ideally, you'll start with one or two gender neutral bounce houses, at least one bounce house with slide combo (they rent for more money and they're more fun), and one or two party tents. Tables and chairs are always a solid investment, too. Supplementing these with some carnival games, sealed air frame games, and other inflatable interactives allows you to upsell your customers in a useful, non-sleazy way that's as beneficial to them as it is for you.
One more thing to avoid is outscaling yourself. Don't buy equipment that's too large or too heavy to move around, and make sure you have enough storage space to keep your equipment safe. Some companies have learned this the hard way; they buy equipment they can't set up given their manpower and resources, or gear they can't store, and experience disastrous results.
9. Register Your Party Rental Business as an LLC
A sole proprietorship is a business owned by a single individual who supports that business and backs it with their private, personal assets. While that's great for some styles of business, it's not a good move for a party rental company.
An LLC ("Limited Liability Company") is a company with one or more owners ("members") that is structured in such a way that the company acts as its own entity. If there were a lawsuit resulting from your company's operations, the company itself would be sued, rather than you being sued personally.
Forming an LLC insulates and protects your private finances and assets. It also legitimizes your business with your customers. Simply put, there are too many great reasons to form your party rental company as an LLC not to do it.
10. Create a Business Bank Account
Speaking of insulating your personal finances and assets, creating a bank account for your company to use exclusively is another idea some new businesses fail to capitalize on. Using your private banking accounts for business purposes exposes your personal assets to legal payouts and can cause a real headache during tax season. Avoid these pitfalls by simply creating a bank account for your company (you did register as an LLC, right?).
11. Research Your Competition and Know Them Well
Be sure to take the time to research your local competition. If they're operating in your service area, learn what sorts of products they offer, how local customers view them, and where your overlap points are. Then, figure out what sets you apart from those competitors.
You don't need to dress up in a black spandex outfit and dangle from ropes above a computer to acquire information about your competitors and their businesses. Most businesses offer details about their products and services on websites or social media pages. Or, even easier, just call them and ask what they offer.
12. Price Yourself Competitively … and Wisely
Here's an item in that same vein as #11, but important enough to make its own separate point: you need to comprehensively understand what your competitors are charging, what your potential customers are willing to pay, and how much you need to charge in order to break even after a reasonable amount of time.
It's important you keep your prices close to those of your competitors. Wildly undervaluing your rentals not only makes it harder for your company to break even on equipment costs, but it makes local consumers think twice about renting from you. Why is this company so cheap? Is their equipment bad? Are their bounce houses riddled with bed bugs? What's up with them?
A couple years ago, we compiled some research data on average bounce house rentals, which we used to help explain how much to rent a bounce house to customers for. Give those articles a read. They should help you price your rentals more competitively!
13. Avoid Being Excessively Frugal
As your business grows, your profit margins will expand. You're making more money, and you can feel yourself being pulled by two opposing forces. On one hand, you could invest that money back into your business and continue the growth. But, on the other hand, shouldn't you be keeping hold of that cash for a rainy day? I'm sure some of you might be thinking something a bit different, too … that new video game console I just bought would look pretty dope on a new 60" flat screen TV, right?
When that little voice tells you to do anything but invest in your business and maintain growth, tune it out. Many companies find themselves stagnating because they were too frugal (or too wasteful) with their earnings.
Of course, you should save money, and enjoy your money too. But investing back into your business is always a sound decision. Buy more bounce houses or party tents. Hire more employees. Add another box truck or trailer to your fleet. There's always room for growth in your company, and you should invest a reasonably sized portion of your net revenues into that growth.
14. Don't Undervalue Internet Resources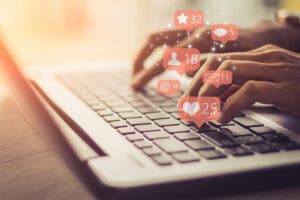 In this day and age, it boggles the mind that companies still exist with a limited web presence. Your party rental company should have a modern website and an established presence on a few social media platforms (Facebook, Twitter, and Instagram at the very least).
A whopping 82% of consumers will consult their phones before making a purchase. Most of your potential customers will do the same. They're going to Google you. They're going to read your reviews. Many, if not most, are going to look for your website and try to find you on social media. And if they can't find that website or those social pages, or if they're poorly made or insufficiently completed, it will reflect poorly on your company.
Hire a professional to build your website for you, or find someone in your circle who can help. Take your time and fill in all of the information those big social media websites ask for. Spend time every two or three days responding to reviews on Google. The companies that invest the least time online tend to pay the biggest price.
15. When it Comes to Marketing/Advertising, Spend the Money
In order to get your business anywhere substantial, you need to invest money in proper advertising. Many small businesses have been killed off as a direct result of their undervaluing marketing and advertising.
Newspapers, local magazines, and local radio are all great, cost-effective places to spend your advertising money. Social media marketing and Google AdWords tend to be slightly more expensive (depending on how big of a campaign you're launching), but reap much better results. Television ads are generally worth it, too, especially if they connect with your target audience in a strong or worthwhile way.
Advertising is costly, but necessary. Your business won't get far without it. We recommend you do some reading on advertising, ask local companies for advice, and reach out to marketing agencies to see what they can offer. Shop around and avoid overspending or under-spending.
The Party Rental Companies that Avoid These Common Mistakes Can Prosper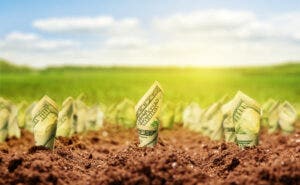 Owning and operating a small business isn't easy. But, in the end, managing to grow your small business into a functional, profitable, established entity can pay huge dividends. Not just financially, but in terms of having accomplished something tremendous.
Party rental companies are just like any other type of business. They're going to encounter problems. Some will be small bumps in the road. Others might be significant headaches. Some might even develop into full blown disasters. But knowing what those incidents look like before they take starring roles (or maybe just cameos) in your nightmares can mitigate the chances of those awful, no good, dreadful things happening in the first place.
There's no such thing as a perfect business model. You will make mistakes. You will run into unforeseen calamities. It genuinely cannot be helped. But, at the very least, you can do your best to avoid these problems, and prepare for any eventuality you can think of. As a small business owner, that's the best you can hope to do.
Thankfully, other party rental companies have gone through these issues already. They've witnessed each problem head-on and tackled it, and they know what steps could've been taken to avoid them.
Now that the pandemic is over and you have these tips in your back pocket, we can't wait to see what success you make out of your party rental company.
If you have any questions, suggestions, or ideas that might help other companies through a jam, we'd love for you to post them in the comments section below!
More Content Party Rental Business Owners Might Like
(Series) How to Start an Event and Party Rental Business
Are You Promoting How Clean Your Bouncy Castle Rentals Are?
Maximize Your Warehouse Space with These Organizational Tips
How to Sell Used Party Rental Equipment After Seeing Your ROI