When you're looking to get into the business of wedding rentals, it pays to know which items are in high demand. With backyard weddings, there are always a few types of essential tools and products that the couple will rent out, so by keeping a solid stock, you can give your profits a solid boost. So, what are these backyard wedding essentials, and which types should you stock? Let's take a look.
1. Resin Folding Chairs
Resin folding chairs are an absolute must-have for anyone wanting to host an outdoor wedding, so needless to day, they'll be in high demand. The folding chairs we offer are extremely high-quality, extremely durable, and extremely resistant to the elements, so not only will they do their job well, they'll do it for years to come as well.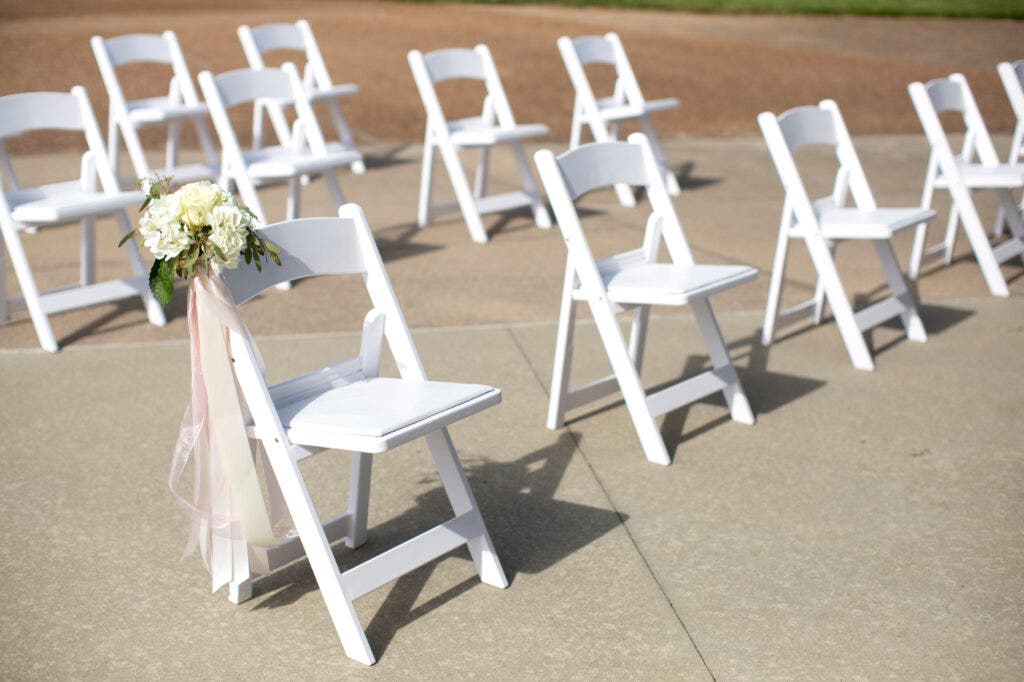 2. Banquet Tables
Banquet tables are another essential element for the perfect outdoor wedding, namely the happy couple's reception. As many couples choose outdoor weddings for the sake of hosting large audiences, we recommend carrying large banquet tables that will provide enough room for even the largest of guest lists. As with all of our products, Tent and Table's banquet tables are built both to perform well in the moment and go the distance, giving a great experience to your renters time and time again.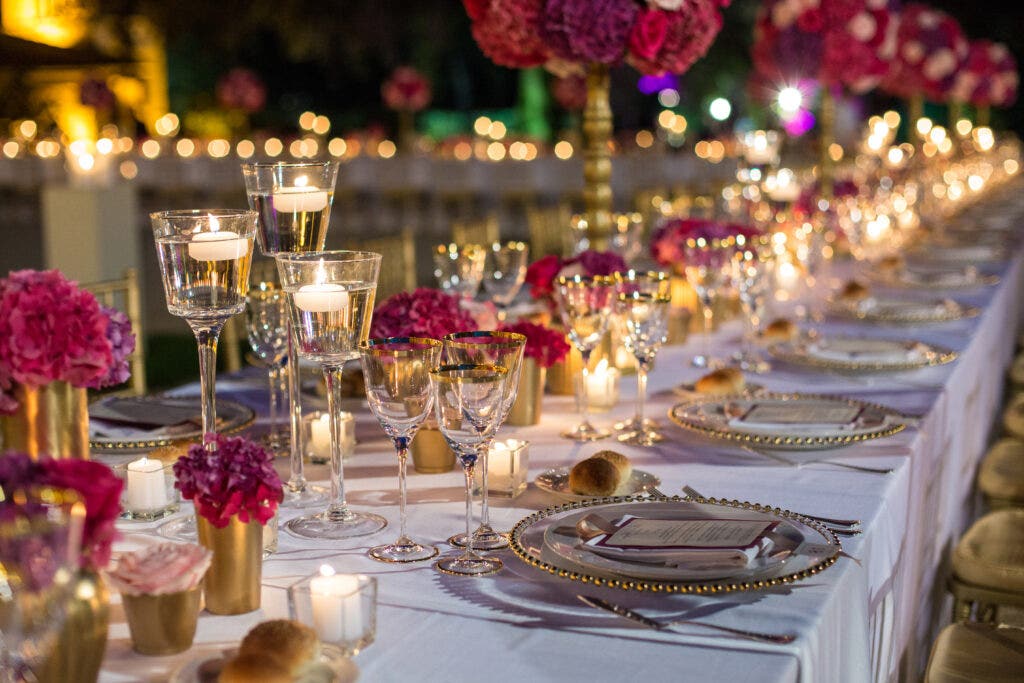 3. Pole Tents
Couples who are planning an outdoor wedding during the spring or summer will most likely want a place to get some shade. Pole tents are the perfect solution for this, giving a large area where guests can go to cool down without having to leave the ceremony or reception area. If you're planning to rent out wedding equipment, we strongly recommend carrying a large supply of pole tents, especially if you live in a warmer or sunnier area.
4. Wedding Stages
Of course, no wedding scene is complete without a wedding stage for the couple to stand on as they say their vows and share their first kiss. Though stages definitely seem like a more permanent fixture, Tent and Table offers plenty of great solutions for quick setup and teardown of portable stages, so you'll have no trouble moving a stage for a venue. Of course, there's also the added bonus of being able to rent out a wide range of products. With enough variety, especially in more niche products like stages, you'll be able to work as the happy couple's one-stop-shop for outdoor wedding equipment.
5. Tent Lighting
If the happy couple opts to include a tent as a part of their backyard wedding, they'll need some tent lighting to go with. String lights are an extremely popular rental option lately, especially for couples who are planning evening weddings and want a little flourish to really drive home their wedding's aesthetic.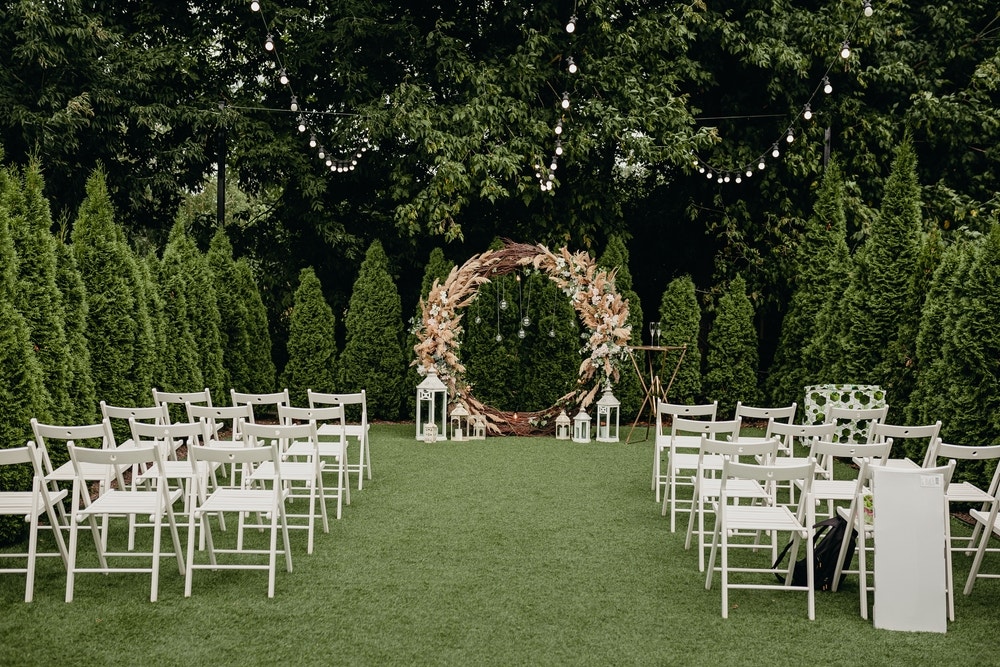 6. Outdoor Heaters
Of course, if your clients are hosting their wedding during the chillier months, they'll need to rent out some outdoor heaters. Outdoor heaters are capable of keeping entire areas warm, so it's never a bad idea to have a few on hand to rent out for couples looking to keep their guests more comfortable.
7. Dance Floors
Dance floors are a backyard wedding reception staple, especially for younger couples. Perfect for kicking any wedding reception up a notch, it's no wonder they're in such high demand among rental clients. We recommend carrying a wide variety of sizes so that your clients can find a dance floor that's perfectly suited to their venue of choice.
8. Chair Carts
As mentioned earlier, chairs are one of the most important pieces of outdoor equipment, but how does a renter go about moving them to and from the venue? Chair carts are just what they need, giving them an easy and convenient way to get large numbers of outdoor chairs from place to place. It's a good idea to keep a large stock of these as well, as most clients who rent out chairs will rent out a cart to go with.
9. Floor Dryers
Floor dryers provide the perfect contingency plan for your clients in the event of bad weather. They can be used to dry out slippery floors, ventilate humid areas, and for couples who are planning to have their meal prepped on a grill, keep smoke away from the guests.
10. Tent Sidewalls
Tent sidewalls are used to close off an otherwise open tent, and with many featuring window-like designs, many clients enjoy using them to create a more atmospheric effect for their wedding environment. Though not as essential as the tent itself, having a few sidewalls in stock for the clients that want them will serve you well.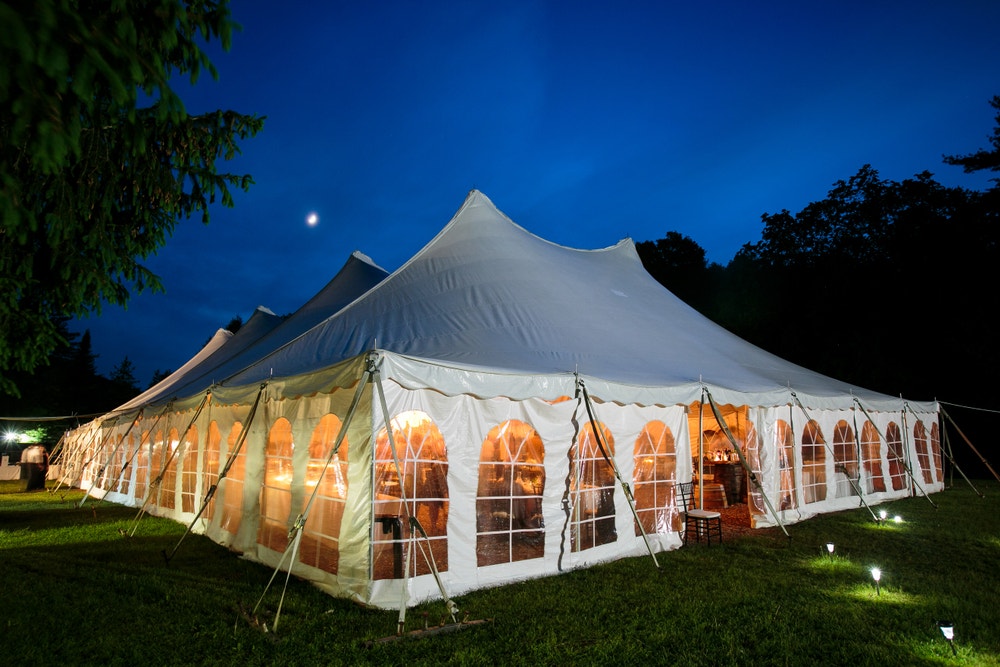 Finding a Reputable Seller
Of course, if you're looking for rental-quality outdoor wedding equipment, you'll need to shop with a trustworthy and reputable seller. That's where we at Tent and Table come in, with over 25 years of experience providing great service and even greater products to countless customers. If you'd like to work with us, feel free to get in touch!