The 2019 Great Lakes Air and Game Show is Here!
Twister Displays is hosting the 2019 Great Lakes Air and Game Show next week in Ohio on the 2nd and 3rd of October, and the team here at Tent and Table is excited to be participating!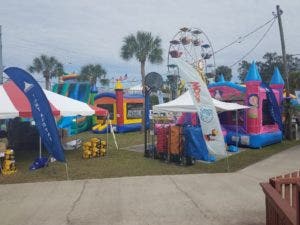 Hosted at Twister's office in East Liverpool, Ohio—just barely over an hour outside of Pittsburgh—the 2019 Great Lakes Air and Game Show will showcase event rental and party rental equipment from several leading industry vendors, including Tent and Table, Twister Displays, Smart Carnival, and others.
The two-day trade show will be a great place to learn about exciting new technologies, trends, and products coming to our industry. It's also a great place to pick up new equipment at incredible cash and carry deals, too. Commercial inflatables, inflatable games, party tents, carnival games, frame games, and more will all be on display, with fantastic prices you can't get anywhere else.
The festivities begin at 9 AM on Wednesday, October 2nd and end at 4 PM on Thursday, October 3rd. It's all happening at the Twister Displays headquarters at 49207 Calcutta-Smith Ferry Road in East Liverpool Ohio. We hope to see you there!
Great Deals at the 2019 Great Lakes Air and Game Show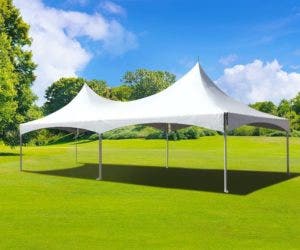 Tent and Table's Steve Kent will be joining a number of other industry leaders at the Great Lakes Air and Game Show. Email him or give him a call at (716) 435-6025 to set up a custom package, or find him at the show to learn more about our exciting lineup of products set with prices you'll not want to miss.
We aren't going to list off every cash and carry deal we'll be offering at the Great Lakes Air and Game Show—we want you to see these sales for yourselves—but we will dish up a small sample of those prices for you here.
Our deals on commercial inflatables alone might entice you to come visit the show, where you can get an 18' Purple Marble wet and dry inflatable water slide, which normally lists for $2699.99, for just $1799.99. Or come get a 34' Retro Rainbow inflatable slip-n-slide, typically $2599.99, for just $1899.99.
There will be great deals on tents, too. A complete 20'x30' Premium White Pole Tent sells for $1499.99 on our website, but you can find some at the Great Lakes Air Show for just $999.99. A gorgeous high peak frame tent of the same size, normally listed at $2999.99, can go home with you for just $1999.99 at the show.
We'll also be displaying and selling tent sidewalls, tarps, frame tent jacks, and more. But these deals are only available if you stop by and visit us in Ohio at the Great Lakes Air and Game Show next week!