If you're trying to host the perfect fundraiser or community event and you need an idea, running a classic, old-fashioned carnival is always a great option. Of course, to host a carnival, you'll need the right attractions, and plenty of them. If you need some inspiration, take a look at a few of our favorite carnival attractions, including exciting carnival game ideas. These games not only bring joy and entertainment to attendees, they also serve as excellent fundraising ideas for clubs and organizations.
Classic Carnival Dunk Tank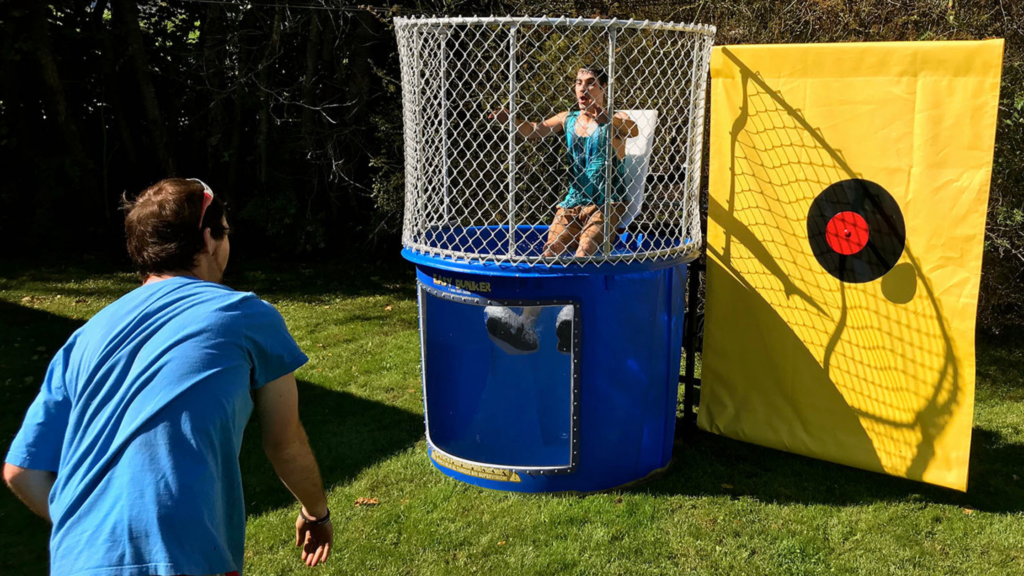 You can't host an old-fashioned carnival without classic carnival attractions, and a classic dunk tank is one of the best options out there. It's an incredibly simple game, so even younger audiences who've never been to a carnival can get the hang of it quickly and enjoy. Additionally, for convenient transportation, it is trailer-mounted and can be set up in just two minutes without the need for any tools. Overall, with its convenient transportation and setup features, as well as the joy and excitement it brings, a dunk tank would make the perfect addition to your fundraiser, creating a fun-filled experience for everyone involved.
Shoot Some Hoops
If you're in an area that's full of sports lovers, having a sportier game is sure to attract visitors, making this 1-versus-1 electronic basketball game an excellent choice. As the two competitors shoot their shots, their respective scores will be kept on the electronic scoreboard, allowing your visitors to decide once and for all who the basketball champion of the carnival is. Like the dunk tank, it's designed to be easily stored and set up year after year, so after the upfront investment, you'll have years of easy carnival fundraisers ahead of you.
Ball-Launching Aim Game
For carnival goers who want a more technical challenge, this ball-launching aim game is perfect. The goal of the game is to use a mallet to launch a rubber ball into the nets on the canvas board, so guests will be able to enjoy finding the best strategies and angles to set the high-score record.
Nostalgic Carnival Snack Stand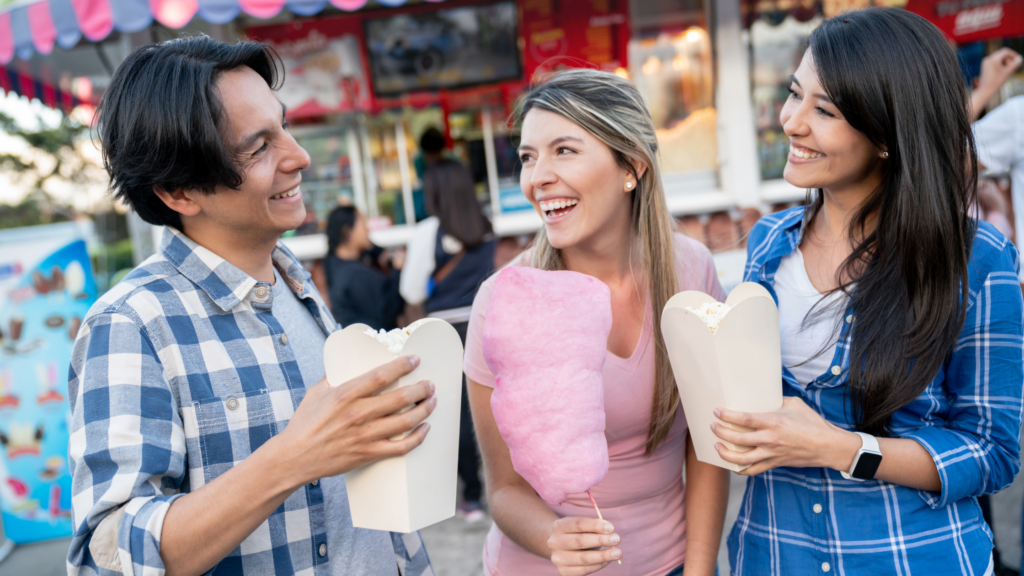 While the games tend to be a carnival's main attraction, no carnival is complete without a concession stand serving all your favorite childhood fair foods. While having a wide selection of snacks is the best option, if you can only choose one, be sure to invest in a cotton candy machine. Cotton candy is a classic snack that's popular with kids and nostalgic for adults, is sure to satisfy your guests' sweet tooth, and perfectly captures the fun, whimsical carnival spirit.
Of course, if you're interested in going for the full variety of classic carnival snacks, it's worth investing in a snow cone machine and popcorn machine. Snow cones are an especially popular snack in warmer areas, allowing guests to beat the heat and enjoy a dessert at the same time, while warm, buttery popcorn is a staple at any event, and is extremely popular all year round. No matter what combination of concessions you choose, your guests who came for the games are sure to stay for the snacks!
Looking for more great outdoor fixtures and attractions to make your next event a hit? Visit us at Tent and Table today.